"trademark wit, soulful vocals, and riveting aural and stage presence"
Leslie Vincent is a jazz and Great American Songbook singer, described as a cross between Amy Winehouse and Madeleine Peyroux. On the brink of releasing her second album, Leslie is cementing her place as a creator and musician in the Minneapolis scene.

Leslie spent years cultivating a theatre career before meeting George Maurer, a renowned jazz pianist who encouraged her to pursue jazz after collaborating together on a musical. Soon after, she embarked on a music career, including a two-year cabaret residency at the Troubadour Wine Bar, and sold-out performances around Minneapolis and St. Paul. 
In 2020, she released her debut album These Foolish Things, timeless jazz classics arranged by Maurer. The release led to a feature on the cover of Lavender Magazine and a sold-out album release show at Crooners — one of the premier jazz venues in the Midwest. 
Since then, she's emerged as a celebrated local artist performing at kj's hideaway, Crooners Supper Club, Icehouse, and the Granada Theater, garnering the attention of Jazz.88 and becoming a regular in-studio guest.

Go ahead and pour a glass of wine, turn down the lights, and listen to Leslie's music on Spotify or Apple Music or go old school and buy a copy.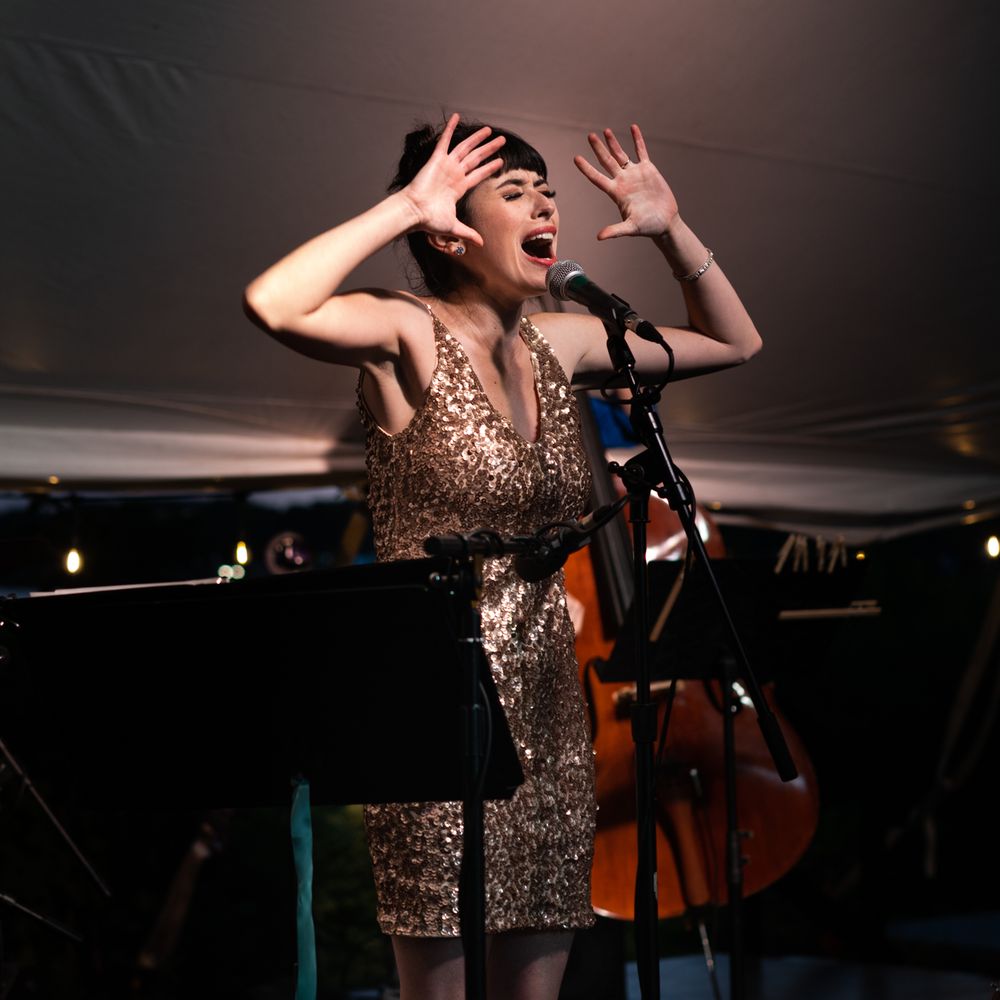 Classy with a bit of sass, the vibe is that of a 30's jazz lounge
- kj's hideaway
"

Vincent shows off some Ingrid Michaelson levels of sweetness and tender sentimentality."
"

Leslie exudes confidence, humor, quirkiness, and the vocal range to knock down any song. And although she's also involved in theater, nothing about the performance from last night felt scripted. As a genuine emerging Minneso—ahhh…Rhode Island artist, we are lucky to have her voice among us."
"

Although I still don't think jazz is for me, the way Leslie does it and the amount of passion that comes through her music is staggering and something I wish I could experience every night of my life."
"

She mixes playfulness & gravitas…Fun, human, beautiful interpretations. "
— Levi Weinhagen
"

The cadence and jive of her voice is so inviting and easy to connect to. There's an underlying joy of being on stage, singing, and living out a passion that humanizes Leslie."