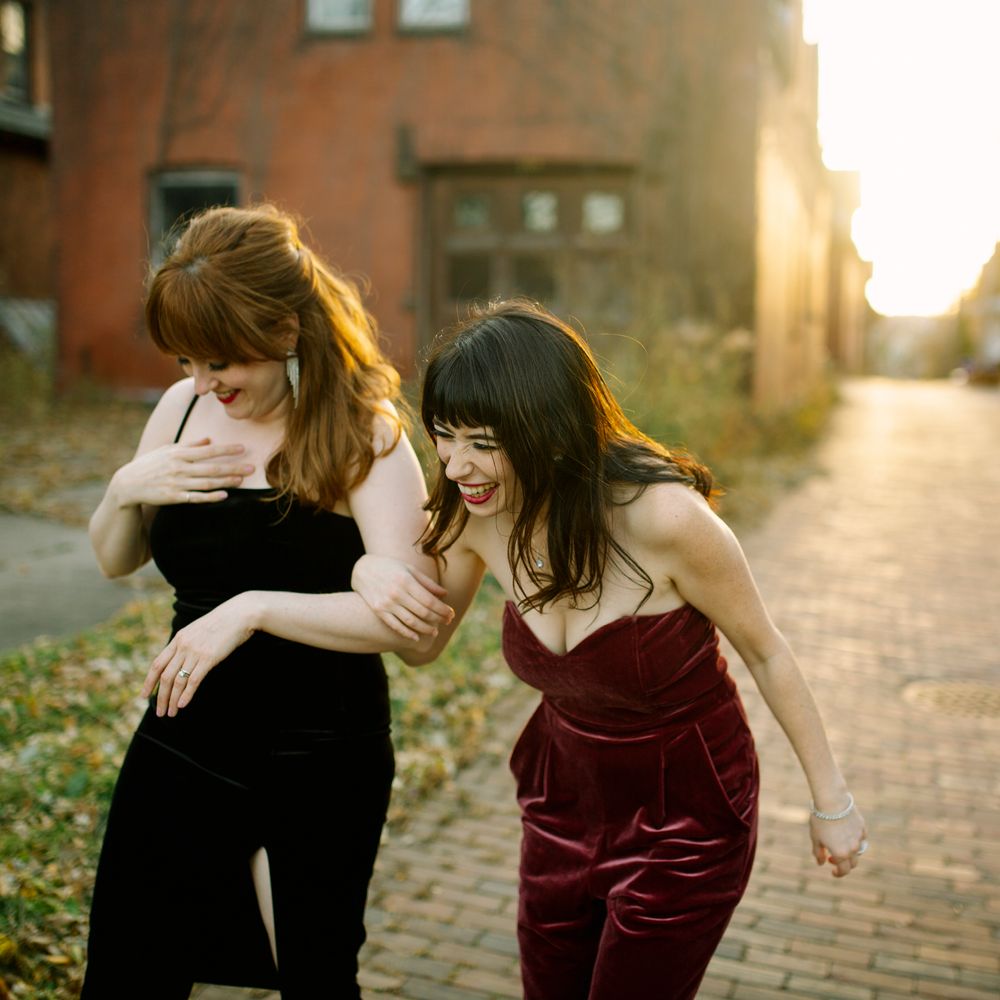 Emily Dussault & Leslie Vincent
From jazzy standards to original indie hits, this female duo runs the gamut of musical genres and styles. In 2021, the Champagne Drops released their debut album, Side By Side.
Both Emily and Leslie are no strangers to the stage—for the past decade, they regularly perform in plays and musicals across the Twin Cities.
Buy our music
Side by Side explores femininity and womanhood with unabashed vulnerability, humor, and honesty. It is passed notes and sleepovers, whispered daydreams and belly laughs, walking side by side with a best friend.